2019 Publications – ASTEP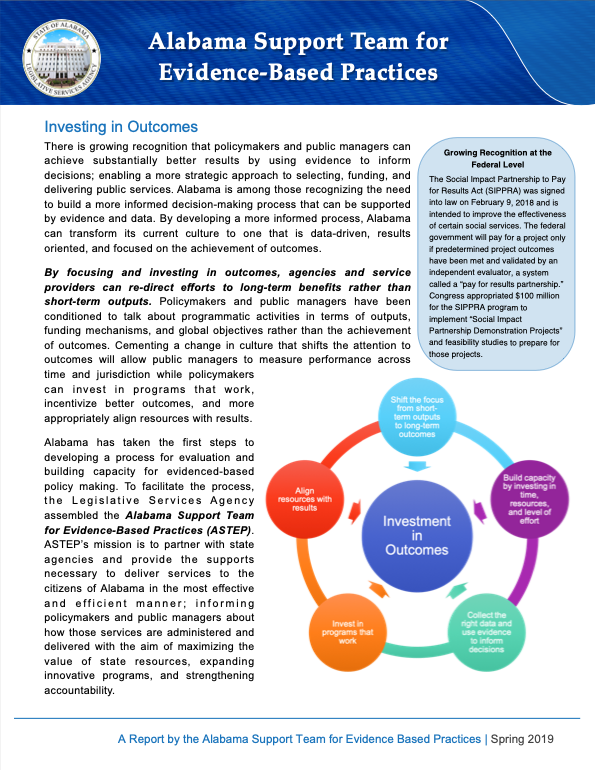 By focusing and investing in outcomes, agencies and service providers can re-direct efforts to long-term benefits rather than short-term outputs.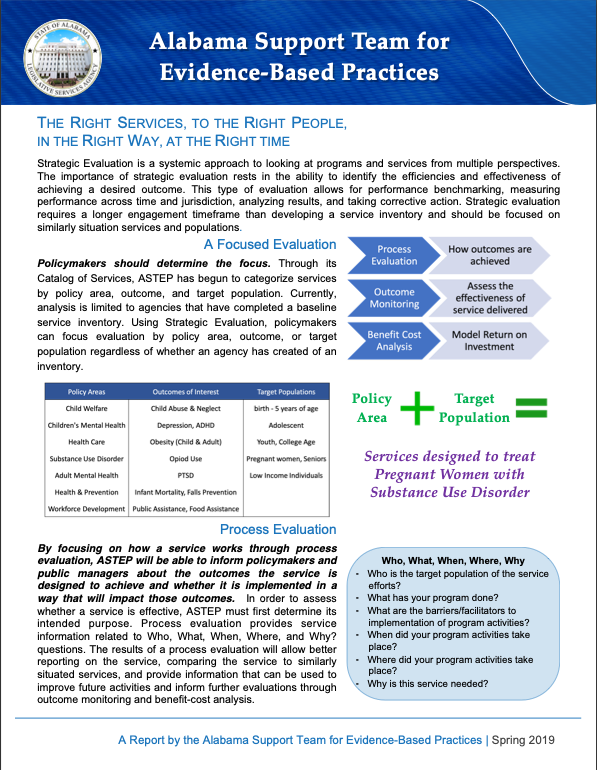 Strategic Evaluation is a cost-effective approach to ensuring services delivered impact the desired outcome policymakers and public managers intended.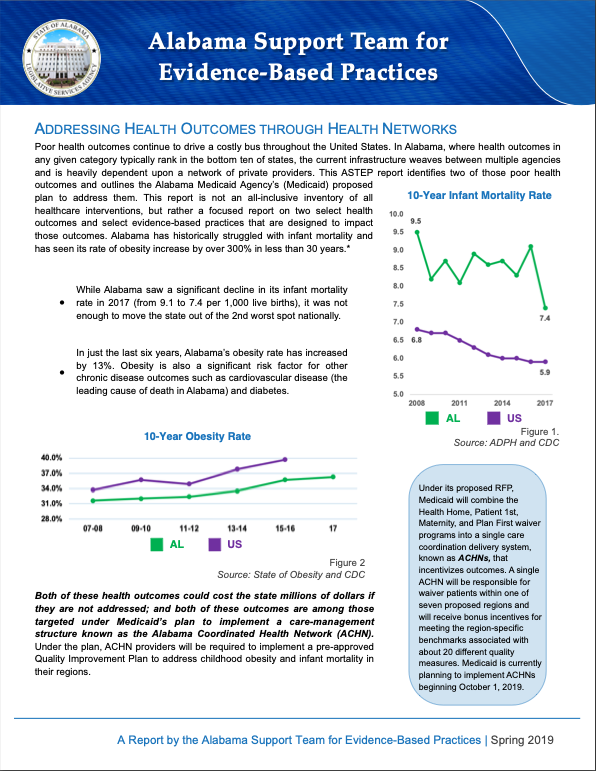 Obesity is one of the costliest health conditions in the United States and Alabama, leading to billions of dollars in healthcare costs, lost wages, and lost tax revenue.