| | | |
| --- | --- | --- |
| Date | Report Title | Full Report |
| November 2021 | Interim Update | Teacher Recruitment and Retention & AMSTEP | |
| July 2021 | Addressing Provider Shortages in Rural and Underserved Alabama | |
| May 2021 | Medical Professional Scholarships and Loan Forgiveness | |
| March 2021 | Correctional Education | |
| December 2020 | Community Corrections Programs | |
"Alabama lawmakers passed legislation in 2019 to create a Commission on the Evaluation of Services. Co-chaired by executive and legislative branch leaders, the commission evaluates the effectiveness of state services and advises the legislature and governor on program evaluation and resource allocation."

ARTICLE:  Septem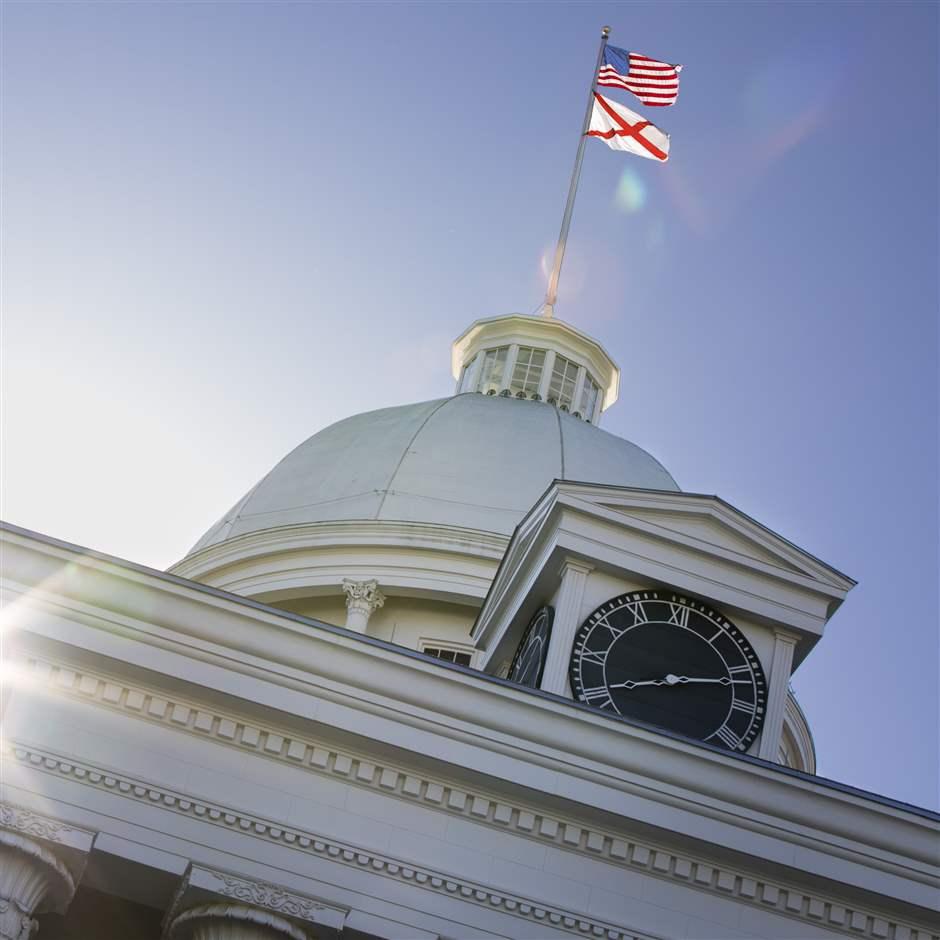 "In some states that have moved to more evidence-based decision-making, the legislatures drive the changes. For example, a joint legislative committee in Mississippi routinely looks at performance evaluations and expenditure reviews to assess agency programming. Elsewhere, the executive branch takes the lead:"

ARTICLE: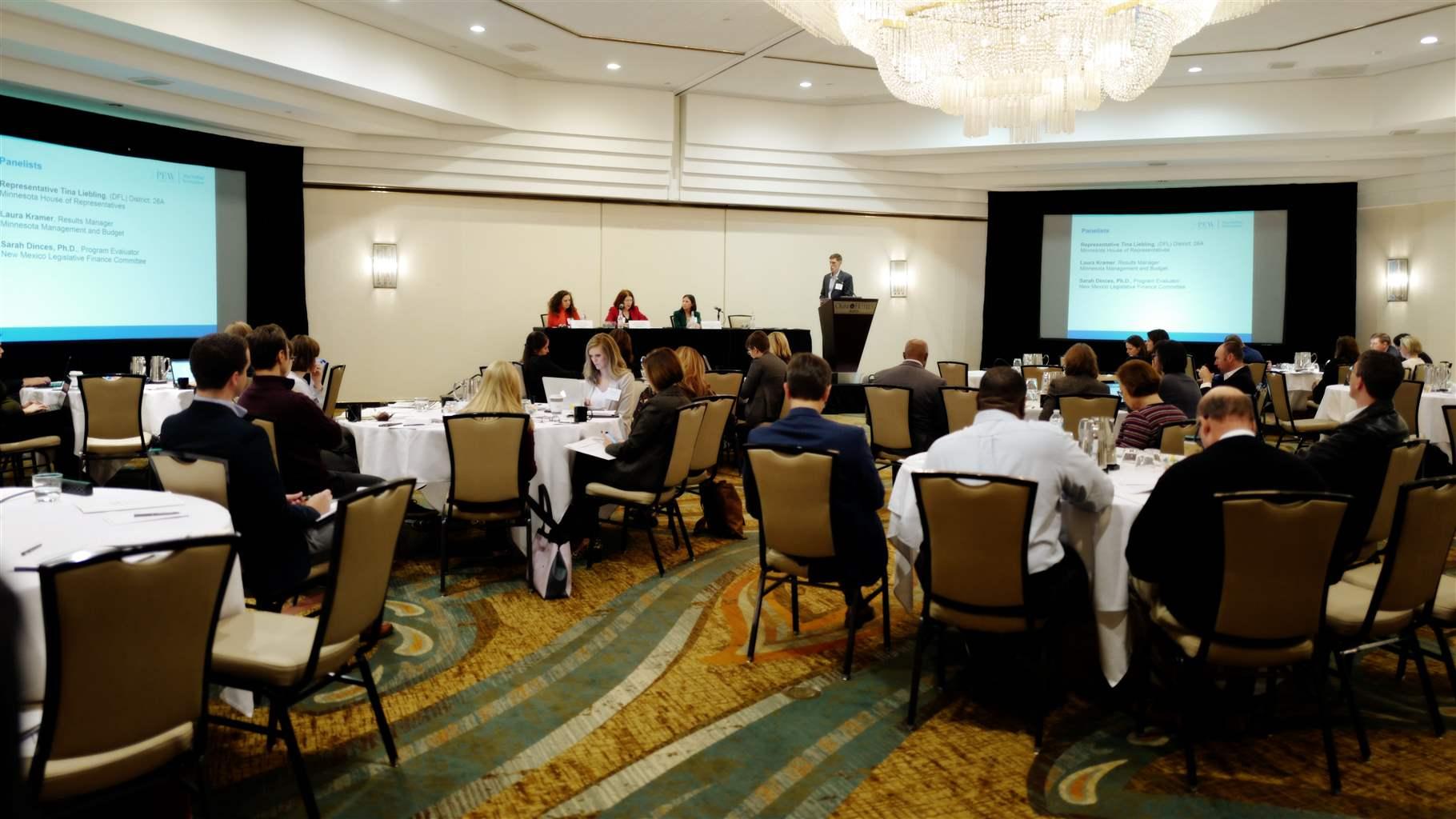 "To ensure that processes relying on evidence are adopted in sustainable, long-term ways, states need to build significant support. Gaining buy-in from both the executive and legislative branches can be critical.

For officials in Alabama, deciding which branch of government would house this work had been a delicate balancing act. The state's rapid, innovative approach to cataloging services and a pilot engagement with the Department of Mental Health paved the way for the latest development: creation of a new commission to study and evaluate programs, the Alabama Commission on the Evaluation of Services (ACES).

ARTICLE: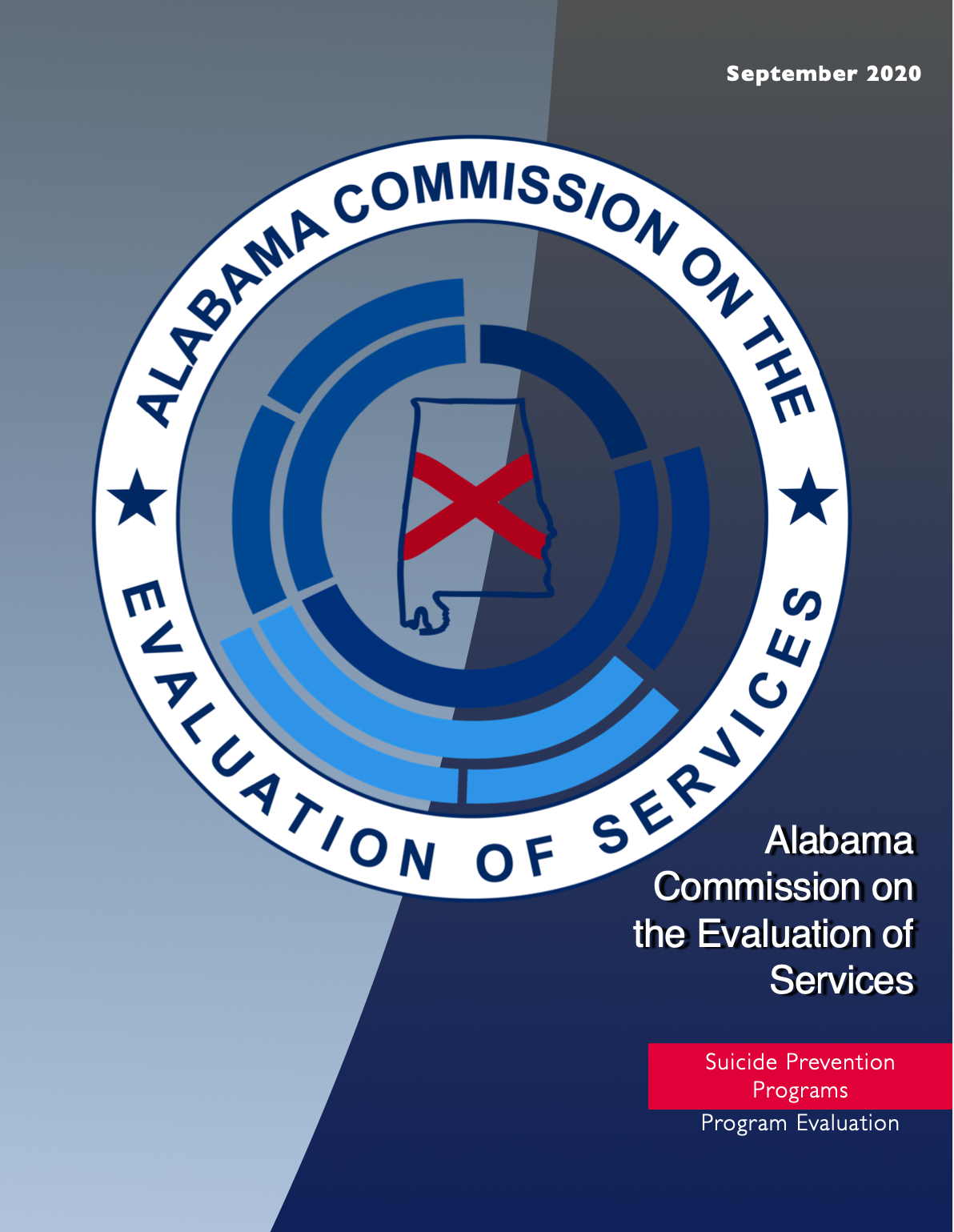 Alabama's suicide rate is growing at a faster rate than comparable states. Since 2008, Alabama's suicide rate has increased 31% with the majority of suicide related deaths occurring in white, middle-aged males. Alabama's state plan and activities have primarily focused on youth ages 10-24 but the largest at-risk population is outside that range and represents 87.5% of the state's total suicides.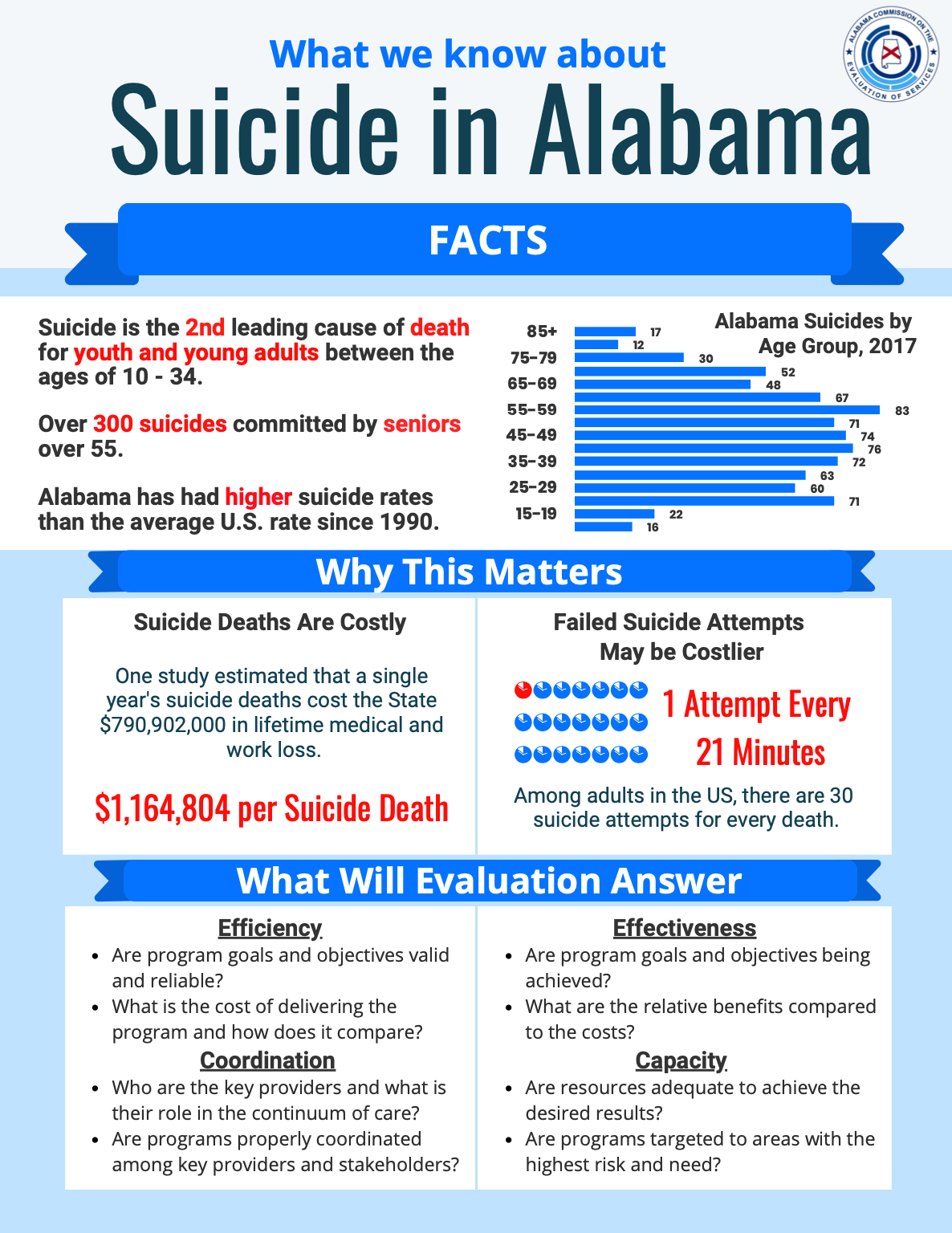 Suicide Deaths are Costly

One study estimated that a single year's suicide deaths cost the State $790,902,000 in lifetime medical and work loss.
2019 Publications – ASTEP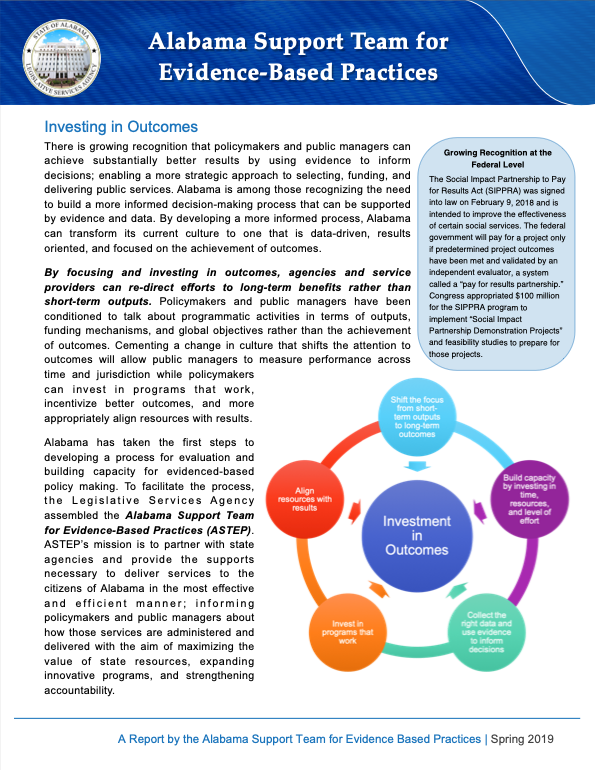 By focusing and investing in outcomes, agencies and service providers can re-direct efforts to long-term benefits rather than short-term outputs.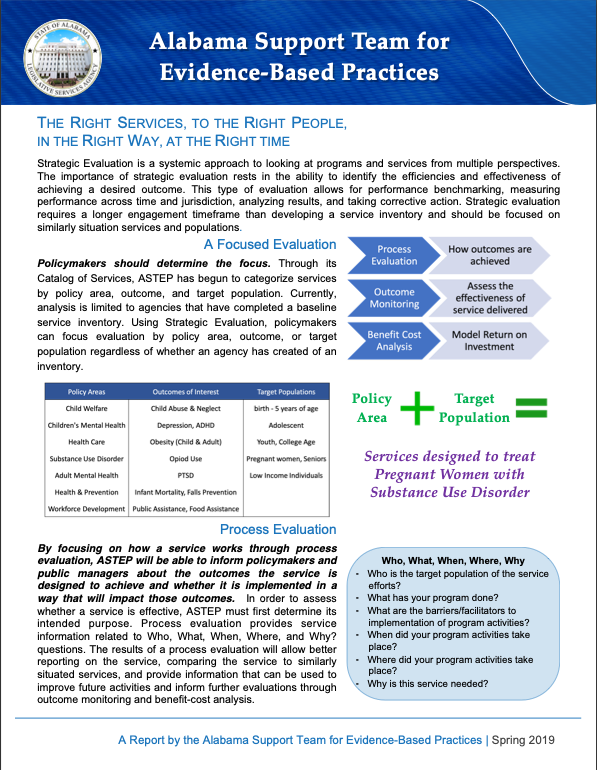 Strategic Evaluation is a cost-effective approach to ensuring services delivered impact the desired outcome policymakers and public managers intended.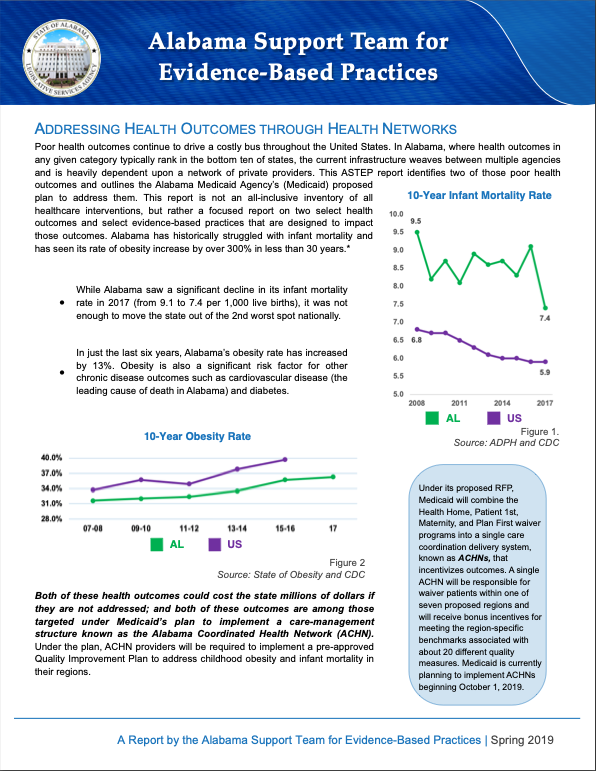 Obesity is one of the costliest health conditions in the United States and Alabama, leading to billions of dollars in healthcare costs, lost wages, and lost tax revenue.